BOLT Camera Motion Control
Robotface has bought Hollywood grade camera motion control to Australia.
For a cinematographer, this means getting camera movement exactly how you want it and where you want it every time. For a producer, this means no time lost building complicated makeshift camera rigs  and for VFX people camera motion control means the ability to repeat and scale the same dynamic camera move over an over again to shoot all the plates needed so that all elements line up for that final dynamic shot.
You now have access to the BOLT High-Speed Camera Robot and nine meters of track, anywhere in Australia!
Book the robot
Key Features
High-speed or gentle robotic arm

Camera payload up to 20kg

Every move precisely repeatable with sync shutter

3-9 meters of track

Track speeds up to 5M per second

Max camera height 3.2m

Arm reach 2m

Fully transportable Australia wide

Export FBX and stream realtime camera data
Motion Control
Frequently Asked Questions
If you have not worked with camera motion control before you will likely have a lot questions.

Can the BOLT travel to location?

What are the power requirements?

What speeds can the cinebot go?

Here's some of the more common questions.
Find out More
What is Motion Control?
So what is camera motion control? What does a camera motion control robot do and how does it help you if you want to sell a product, shoot eye-popping live action sequence, shoot miniature sets and models, shoot dynamic time-lapse content, shoot a music video, or want if you want to duplicate real life camera moves into CGI workflows?
To answer some of these questions we've compiled this video with behind the scenes and actual footage from some of our projects, as well as set up a series of examples of some of the applications and principals of motion control.
Check out these Motion Control projects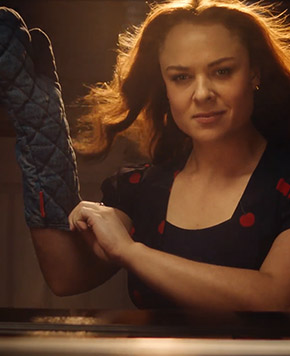 Birds Eye - Deli TVC
Together. Fight. TVC
Hamish & Andy - March Eve
Fetch TVC